Corporate Services
Having worked in large organisations for much of my life I understand the pressures and demands placed on managers, supervisors and coaches. I also know the impact of personal stress and anxiety in the workplace. Whilst hypnotherapy is not the first place a company might look I have experience in combining the therapy world to enhance performance, and reduce stress in the workplace. What I am basically offering is coaching with the additional benefits of hypnosis to ensure we are using the brain in the best way to ensure we come up with the solutions we want.
Hypnotherapy in the corporate arena can help with:
Relaxed, positive, solution focused employee participation - improved employee engagement


Improving motivation in the workplace


Goal setting and mental rehearsal


Reducing stress in the workplace


Understanding peoples reactions to threats e.g. to change


...all leading to improved performance and just generally being able to cope better when things in life get too much.
I offer group talks aimed at front line managers and coaches, anyone responsible for others and working to improve performance.
Also I work with individuals who may be finding work challenging and struggling with things "getting on top of them".
I also work individually with managers and coaches and through the research and knowledge of how the brain works help empower you to improve the performance and motivation levels of members of your team.
Whilst I have not included individual testimonials on this website as this would conflict with the strict code of conduct set up by the professional organisations I belong to I am able to include comments from the corporate world on the work I have done for them so have just included a couple to give you a taster. Please give me a call if you feel I could help ...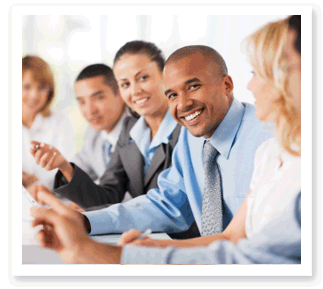 "I thoroughly enjoyed her session and I think that it will appeal to all types of people due to its varied contents. I had never considered how these techniques can be applied to the business "world" and I had only ever thought of their use in phobia therapy and weight loss of giving up smoking, so that was a true eye-opener for me."